CBD, Non-EU-Market, THC
Labour invites members to help shape drugs policy for the 21st century
|
On
Jul
11,
2018
Politicians must catch up with public opinion and move towards decriminalisation and harm-reduction, the party argues
Labour members will be asked to help draft the party's drugs policies in a move that has been welcomed by groups pushing for reform.
The campaign for drugs policy reform will be launched by two whips, Jeff Smith and Thangam Debbonaire, "to provide a forum for discussion for Labour members to debate and shape Labour's drug policy of the future".
Smith and Debbonaire argue that, with other governments switching from criminalisation to harm-reduction, and backing for reform from the Royal College of Physicians and the British Medical Journal among others, Labour members should have a voice on this issue.
Labour had never given people the space to talk about drugs policy, Smith told the Observer. But he said the pace at which the public's attitude to drugs was changing suggested that political parties needed to update their policies urgently.
Referring to the case of Billy Caldwell, the boy whose family was granted a licence for cannabis oil to treat his epilepsy in June, Smith added: "We've just seen on the medical cannabis debate how quickly things move in the past couple of months. The more we see evidence coming in from other countries – with Canada becoming the first G7 country to propose legalising cannabis and Portugal's decriminalisation experience – the more quickly the debate might start to move.
"I think politicians are behind the curve in terms of public opinion. Take legalisation of cannabis for example – I don't think that's such a big deal for the public any more."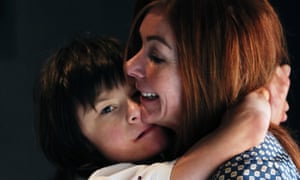 Reform groups expressed their support. "It's fantastic that Labour has accepted that the war on drugs has failed and committed to review drug policy through a public health lens," said Martin Drewry, director of Health Poverty Action, which has called for the UK to introduce a legalised market in cannabis with its taxes used to help fund the NHS.
"It should not just be about creating a new market but about building a completely new drug policy fit for the 21st century. This is an opportunity to right the wrongs of a system that has wreaked havoc on poor and marginalised communities in the UK and around the world."
A number of senior politicians including Ed Miliband and William Hague support reform. But Smith said Labour had been too slow in embracing change. "Maybe the time wasn't right, the political will wasn't there for individuals to set something up," he said.
"Maybe it has been seen as a kind of side issue, a trendy liberal issue. But we'd say the people who the Labour party seeks to represent are probably the people most affected by the drugs laws that we have – whether it is estates being plagued by heroin or BME people being disproportionately targeted. These policies are failing. Maybe there has not been a recognition of that."
Smith suggested that those at the top of the party were genuinely willing to listen to members, and that what they decided could end up in Labour's next manifesto.
"The party is prepared now to consider options, to look at a different type of approach. We just want to frame some of those options for the party to take forward. We've talked about having a review in government but I don't think we need to wait that long. There's no reason why we can't be discussing these issues and come up with a set of proposals we could go into the next election with."
Danny Kushlick, director of Transform, which campaigns for the reform of drugs laws, said the initiative challenged politicians on all sides.
"At a time in UK politics when fracture is the order of the day, drug reform provides a way not only to unify the Labour party but potentially the whole of parliament.
"So this move also constitutes a challenge to the Conservative party to deliver their values through a drugs policy that protects the vulnerable, rather than the status quo."
Source: https://www.theguardian.com/politics/2018/jul/08/labour-invites-members-to-help-reform-drugs-policy-decriminalisation-harm-reduction